Check Out HCP's Work in 2019
The Healthy Community Partnership recently published a review of its work and collaborative efforts throughout 2019. Although that work looks very different in the midst of the current health crisis, it is inspiring to reflect on how much is accomplished when partners come together to create community solutions.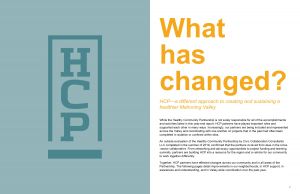 We recently launched a new Facebook page and would love you to visit and learn more about how HCP and its partners are responding to COVID-19.