HCP Partner Spotlight: From Green to Great—Three Resident Leaders Improving Their Neighborhoods One Green Space at a Time
Mary Danus, Boulevard Park Neighborhood Association
Marguerite Douglas, Lincoln Knolls Community Watch
Bobby Reynolds, Northeast Homeowners and Concerned Citizens
Over the past 5 years, neighborhoods throughout the Mahoning Valley have seen hundreds of images of ugly abandoned, blighted houses disappear to be replaced by green space. Though these green spaces are more appealing than the structures that once stood on them, they still can leave a lot to be desired. However, if given the chance, these empty green spaces can grow and blossom into opportunities for neighborhoods to become healthier, more welcoming, and more inspiring places to live, work, and play.
Green Spaces are defined by the US Environmental Protection Agency as: "land that is partly or completely covered with grass, trees, shrubs, or other vegetation." So, a green space could be a forest, a meadow, an active or passive park, a community garden or farm, an outdoor classroom, and so much more. The flexibility and possibility of green spaces allow them to become incredible assets and transform neighborhoods with the right blend of passion, persistence, and planning.  
The City of Youngstown and community partners like the Youngstown Neighborhood Development Corporation and the Mahoning County Land Bank have found themselves in the headlines and popping up on websites for efforts directed at improving quality of life through initiatives centered on blighted residential structure demolition, property stabilization, and neighborhood transformation. Vibrant Cities Lab, a collaborative initiative between the US Forest Service, American Forests, and the National Association of Regional Councils, highlights a study conducted in Youngstown—"Here in Youngstown: Lots of Green Reduces Crime"—showing the connection between increased investment in neighborhood green spaces and decreased incidences of neighborhood crime. 
Though there are mountains of evidence showing these now well known set of facts about the many benefits of green spaces, Mary Danus, Marguerite Douglas, and Bobby Reynolds didn't need to sift through reports to realize the potential that green spaces had for their neighborhoods. 
Mary Danus, Boulevard Park Neighborhood Association
Project Location: Youngstown Community Blueberry Patch – 4019 Erie Street, Youngstown, Ohio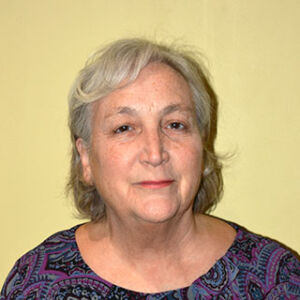 The Boulevard Park Block Watch is a neighborly organization. I am Mary Danus, a member. As our organization began, we had many complaints at meetings. However, we also began a development program. Let's do what we can to make the neighborhood better.
We have very few empty properties in Boulevard Park. The only public places are the boulevards. The oldest empty property in the neighborhood had a house which was demolished in 2002. This property at 4019 Erie Street was owned by the Youngstown Land Bank.  It was overgrown with trees, weeds, tires and trash. We had about three clean-ups on the property, but those efforts were quickly undone.
In Neighborhood Action meetings at YNDC, we discussed this property for at least a year, not coming to a good answer. One obstacle was that the property at a 100' front on busy Erie Street and was only 61' deep. This was deemed too dangerous to have children playing. Finally, we come upon the idea to create a green space with blueberries, only blueberries. They would be healthy food for the community. We would create the space accessible for wheelchairs and walkers. YNDC connected us with Foster Sipp who was looking for an Eagle Scout Project. The District Eagle Advancement Board reviewed and approved the project. Much research was done and some blueberry experts were consulted. Work with the Healthy Community Partnership and the Wean Foundation made the funding of the project possible. Our councilwoman, Anita Davis was also supportive. Bringing many of these resources together with much work from block watch members, allowed the project to become real. Funding and in kind assistance from many sources was necessary. Work was done by the neighborhood block watch members, Scouts from Troop 9022 from St. Christine Parish and YSUScape. In kind assistance was provided by YNDC and the City of Youngstown. Financial support was provided primarily by the Western Reserve Health Foundation with additional monies from Councilwoman Anita Davis, Neighborhood Success Grant from the R.J. Wean Foundation, and the Nils and Janet Johnson Foundation
It is important to support the community by providing healthy food which families could pick from a beautiful, farm-like setting while eliminating a trashy property. It is important to design a use for the many empty properties across the city to enhance the emotional well-being of the community with greenery. Neighbors commented that the resulting garden was a huge improvement to the area. A bench will be added to allow it to be a green space for relaxing. Older community members can also enjoy picking blueberries using the cement adaptations. Foster Sipp received his Eagle Scout Award, and we can look forward to blueberries for many years.
Interview with WKBN "Block Watch, Eagle Scout Project Aims to Make Youngstown Community Greener"
Marguerite Douglas, Lincoln Knolls Community Watch
Project Location: Lincoln Knolls Community Park, Maranatha Drive, Youngstown, Ohio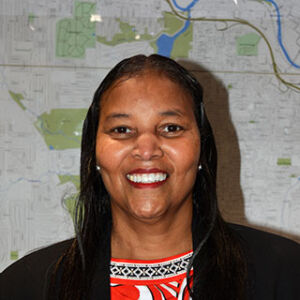 Almost one year ago to the day, Lincoln Knolls Community Park, located on the Eastside of Youngstown, celebrated the groundbreaking of the first phase of a project that has been years in the making. Myself and residents from the Lincoln Knolls Community Watch have been working closely with the City of Youngstown Department of Parks and Recreation, Youngstown Neighborhood Development Corporation (YNDC), and other community leaders to develop a plan and generate support to upgrade the amenities and condition of Lincoln Knolls Community Park. 
Nestled between Danridge Burgundi Manor and Lincoln Square Apartments on Maranatha Drive, Lincoln Knolls Community Park will provide safe, outdoor recreational activities to dozens of Youngstown residents. Before it was transformed into Lincoln Knolls Community Park, the city-owned green space had basketball courts, but no playground or other improvements to encourage neighbors to be outside and be active. The park's location in an area of the city where residents face barriers to transportation as well as significant health concerns
that could be improved with regular physical activity, the park will provide much needed access to youth and older
adults for physical activity right next door.
Members of the Lincoln Knolls Community Watch felt strongly that neighbors shouldn't have to leave the neighborhood to play, to be active, or to socialize. Neighbors from children to seniors in the Lincoln Knolls neighborhood needed a place to have fun, relax, and be healthy physically and mentally. The vision for the park and playground was to create a recreational space that promotes physical activity and a gathering place to be social with your neighbors. Before Lincoln Knolls Park opened, children, young adults, and families had to travel outside of the neighborhood to play and socialize, which isn't always easy to do. Knowing your neighbors and seeing them regularly helps to make sure that the neighborhood is connected to and cares about each another.
The plan for Lincoln Knolls Community Park is to have amenities for youth as well as adults starting with playground equipment and exercise equipment and eventually including a walking trail,
and benches. Other improvements at Lincoln Knolls Community Park will be the construction of a retaining wall to address flooding at the basketball courts as well as investments in signage, fencing, beautification, and other environmental enhancements.
This is a community led project which has been in the making for years. Myself and neighbors in Lincoln Knolls felt strongly that we needed a playground in our own neighborhood. And, in late 2018, Lincoln Knolls Community Watch secured funding through the Healthy Community Partnership-Mahoning Valley from the Western Reserve Health Foundation and the Swanston Charitable Fund to transform the dream of a park into reality. 
Since then, the park has been a place for neighbors to play and be active right in our own backyards.
Lincoln Knolls Community Park in the Headlines
WKBN | WFMJ | Business Journal
B
obby Reynolds, Northeast Homeowners and Concerned Citizens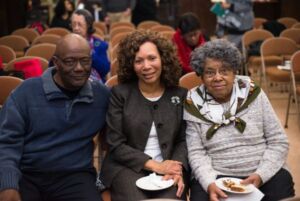 Project Description: Albert & Verona Pocket Park, Albert St., Youngstown, OH
The Albert & Verona Pocket Park was chosen to revitalize as a community space for residents to enjoy with family and friends. We installed picnic tables, a pergola for added shade and BBQ pits. It's adjacent to a main artery on the Eastside of Youngstown so neighbors are aware it is there to be used and enjoyed.  
Raymond John Wean Foundation Neighborhood Success Grant allowed us to purchase the equipment and plants for the space. NHCCA members, local residents and Youth core employees assembled the all the items for community use. 
It's important to provide safe, healthy, green space for families to get together and enjoy.
The purpose/mission of Northeast Homeowners & Concerned Citizens Association is to work for the betterment and revitalization of neighborhoods on the East side of Youngstown and surrounding areas by uniting area homeowners and collaborating with other neighborhood organizations to help maintain and improve property standards and advance the interest of the citizens residing in those areas. We have been in operation for more than 50 years. 
The types of services provided are Youth employment, litter control, neighborhood beautification, block watch, assistance and support for of East side homeowners and citizens. This includes advocating for city services and social service assistance.
 We plan to continue to work closely with other instrumental organizations to achieve these goals. We are forging new alliances to improve the quality of life for all residents on the Eastside and in Youngstown. Our goal is to continue to decrease blight and increase business, quality neighborhoods, and standard of living. We have made substantial progress and only want to continue the positive changes for area citizens and families.
Youth employment and enrichment program employs youths (age 16-24) teaching trade skills in landscape planning, installation, maintenance and safety. Employment service training includes litter control with prevention, elimination and preservation, it also teaches our young adults a pride in community and a willingness to be involves socially.
NHCCA has assisted in making our youth marketable in the work place and creating a work ethic they can carry with them into adulthood, our future youth enrichment program will encourage financial literacy, entrepreneur and college readiness. The goals is to also offer other forms of interest, including, city government, art and horticulture.
Some of our Partners include:  City Of Youngstown, Raymond John Wean Foundation, Community Foundation of Mahoning Valley, Youngstown CityScape, Mahoning County Land Bank, ACTION, YNDC, NHCCA Members, City Council 2nd Ward Jimmy Hughes and 1st Ward Julius Oliver, East High JROTC, Youngstown Foundation, Rockford Village, YMHA