HCP-MV Moment of the Month: Leading by Leaning in & Lifting up
The Healthy Community Partnership Is 1 of 14 Collaboratives Accepted into National Leadership Program—National Leadership Academy for Public Health
The Healthy Community Partnership was created because we know we can do more when we come together than we can if we stay separated. Challenges to living a long, healthy, fulfilling lives are more complicated, complex, and continuous than any one person or organization can hope to tackle.
Carrying forward into the new year the most important takeaway from last year—the strength and power we have when we work, speak, and walk together—our first moment of the month in 2021 is a celebration of leadership, leaning in, and lifting up.
First, let's unpack "leadership" that incorporates the concepts of "leaning in" and "lifting up."
Many became familiar with the earworm of a term, "lean in," which was popularized by Cheryl Sandberg's Lean In: Women, Work, and the Will to Lead. Since the Facebook COO published her book, many became critical of this concept of "leaning in" and even outright rejected it. Critical interpretations of Sandberg's "lean in" aside, there is a valuable, useful interpretation to the concept of  "leaning in," but one which expands and reinterprets the definition, taking it out of the four walls of a boardroom and into the borderless, expansiveness of our lives. 
Sandberg's definition of "lean in" is very much tied to work, career, and positional advancement:  "to actively accept challenges and seek more responsibility, especially in order to progress in your career." However, like everything, including the meaning of words and phrases, things change as the times change.
Because of the persistence of the pandemic and recentered attention on severe inequities because of the persistence of racism, many have shifted their priorities to focus more on living whole, healthy, intentional lives rather than lives spent checking boxes, climbing ladders, and accumulating titles or trophies. 
Like our priorities, "leaning in" has adapted and evolved. To "lean in" in 2021 is to dig deeper, to build better, to love louder, to become comfortable being uncomfortable, to live the change we want to see, and most importantly, to stick together when things fall apart.
That's a lot. But, there's a lot that we need to do that we cannot do without the support of others. And so, we must lean in.
The second essential component of leadership  is "lifting up" rather than "tearing down" or "shoving aside." To become better, more effective leaders and change makers, we must lift up our partners, not only by celebrating their successes but working with them through their struggles. Through this understanding of leadership by way of shared, responsibility, accountability, and achievement that we will begin to see real change and results.
This interpretation of leadership subscribes to the premise put forward by Rev. Dr. Martin Luther King, Jr., which is that "no one is free until we are all free." Extending this concept to the work of HCP and taking a broad and long term view, our community will not be able to be healthy, until we are all able to be healthy. And, HCP will not be able to be successful until we are all able to be successful. We must invest in and support each other when it is easy and especially when it is hard.
Laying a foundation grounded in "lifting up" is why HCP has worked hard to create communications platforms to record and report our partners' progress and success like the HCP Story Bank, HCP Facebook page, Partner Spotlights, Collab-blogs, Moments of the Month, and so on. This is also why we invest time and resources into evaluating the strength of our HCP network by evaluating not only what we work on together but how we are working together. It is also why HCP has developed collaborative learning opportunities, beginning with the Collaborative Learning Summit in 2020 and transitioning into a year-long virtual seminar series based on topics identified by members to make them more empathetic leaders and more effective partners.
Leading by "leaning in" and "lifting up" can be exhausting but it is essential to accomplish the Bold Goals and mission of HCP: to improve health, wellbeing, and health equity in the Mahoning Valley.  As Angela Davis so assuredly and succinctly put it— "You have to act as if it were possible to radically transform the world. And you have to do it all of the time." This may sound, well, radical, but what HCP is really trying to achieve is transformation. And, again, it will take all of us in order to achieve it.
So, without any more ado, the moment of the month: Celebrating the start of HCP's involvement in the National Leadership Academy for Public Health program.
In late December 2020, as the cold and darkness of winter in a cold dark year descended upon us, HCP received a bright spot of good news: HCP was selected to be a part of the National Leadership Academy for Public Health program, which is a national initiative from the U.S. Center for Disease Control and Prevention's Center for Health Leadership and Practice. Four representatives from HCP participated in the kick-off of the newest Cohort of NLAPH leaders on Thursday, January 28. 
The National Leadership Academy for Public Health "provides the training to be leaders who can more effectively respond to today's needs and meet tomorrow's challenges." A brief description of the program:
The National Leadership Academy for the Public's Health (NLAPH) began in 2011 to provide training to four-person multi-sector teams from across the country to advance their leadership skills and achieve health equity in their community. Funded by the Centers for Disease Control and Prevention, the one-year program uses an experiential learning process that includes webinars, a multi-day retreat, coaching support, peer networking, and an applied population health project.

Our approach to transforming communities into healthier environments emphasizes multi-sector leadership development. By identifying leadership capabilities that individuals and communities can take to improve their health, and then scaling those measures to impact a greater number of people, we aim to build leadership capacity and help disparate sectors work together and create healthy communities.
Over the 10 years the program has been active, the NLAPH has trained 1627 leaders, 179 teams, from 53 US States and Territories. And now, HCP is one of 14
teams from across the country that make up the 10th Cohort.
The decision to go ahead and apply to the NLAPH program was made at nearly the 11th hour, but the potential benefits to HCP for participating were worth the longer days and frantic emails. The team that was assembled was done so with great intention to ensure HCP was being fully represented and that we met the NLAPH requirements of a public health centered, multi-sector leadership team.
During a time and in a place where leadership is much needed, we are excited that HCP was accepted into the NLAPH program. Though HCP is represented by four members, the lessons learned, materials gathered, and skills developed will be shared and spread throughout the HCP network. 
All HCP members are leaders, and this opportunity through NLAPH will help all of us lift up and lean in to each other and our shared work to create a healthier, more equitable Mahoning Valley.
—
Here are brief leadership snapshots of HCP's representatives in the National Leadership Academy for Public Health program.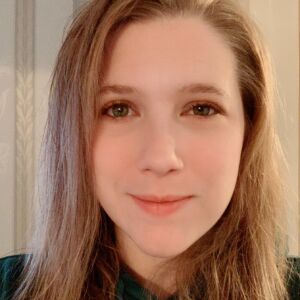 Cassandra Clevenger, Community Resource Coordinator, Trumbull Neighborhood Partnership: 
Leadership Experience: Ms. Clevenger started her community development work as a community organizer in 2008 for Working America, a community affiliate of the AFL-CIO. In this role, she learned how to engage community members around key issues affecting their community in an effort to build grassroots collective political power. Ms. Clevenger then moved on to become a Great Lakes Innovative Stewardship Through Education Network (GLISTEN) liaison, where her key responsibility was to connect students and educators to community organizations and institutions that could offer student learning opportunities that were mutually beneficial for all parties involved in projects and resources. In her role as Community Resource Coordinator at Trumbull Neighborhood Partnership, Ms. Clevenger is a member and leader of multiple coalitions, including the recently established Mahoning Valley Farmers Market Network, which is a regional coalition created to support and build capacity for farmers, farmers market managers, and other leaders connected to food production and food accessibility. The MVFMN was created through funding support from the United States Department of Agriculture, which Ms. Clevenger was able to successfully bring into the community. Ms. Clevenger also recently completed the Farmer Citizen Food Policy Certificate, which is an initiative of the National Young Farmers Association and Arizona State University.
Ms. Clevenger believes that leadership comes from a couple different places and everyone has a very unique story. She is someone that naturally steps up and will take charge and is very motivated to do so. Where Ms. Clevenger has worked in recent years to develop as a stronger leader, she is intentionally stepping back to help other folks build their potential, while also working as an ally/mentor in that development. She has experience doing this as a supervisor, grants coordinator, and event organizer within organizations. From those experiences, she has developed folks working with her to be stronger community organizers that can articulate their campaign goals and anticipated outcomes.   
Leadership Goals: Ms. Clevenger wants to learn more about the leadership needed to change bigger systems, to work in larger policy networks, and to learn strategies to lift the voices of residents so that people can hear their stories, to see the potential for change and opportunity in the places that have been forgotten. She wants to be a stronger leader that can advocate better for policies that change the quality of life in our communities including the fight for a living wage, healthy environments with clean air and water, active and passive transportation opportunities for all people's, and access to healthy and affordable foods.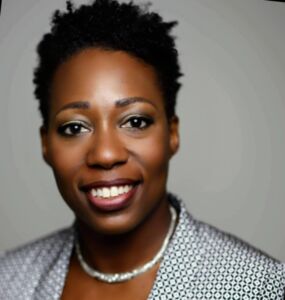 Michelle Edison, Director, Health Equity Strategies and Initiatives, Mahoning County Public Health
Leadership Experience: As the Director of Health Equity Strategies & Initiatives, Ms. Edison leads, supports, and convenes stakeholders from local, state, and national efforts to address health disparities. At the county health department, Ms. Edison leads a division that uses an innovative model that helps community members achieve positive health outcomes by identifying and addressing risk factors and systemic barriers. Through that role, Ms. Edison develops and fosters relationships internally, with partner agencies in the community, our frontline public health professionals (community health workers), and with other stakeholders. At the state level, Ms. Edison co-leads the northeast region for the Ohio Collaborative to Prevent Infant Mortality. Nationally, Ms. Edison chairs the Wisdom Advisory Council for the National Action Partnership to Promote Safe Sleep Improvement and Innovation Network (NAPPSS-IIN) led by the National Institute for Children's Health Quality (NICHQ). Additionally, she has had the distinct opportunity  to be in the most recent cohort of the Kresge Foundation's Emerging Leaders in Public Health (ELPH). Through ELPH, Ms. Edison works closely with the health commissioner to develop a transformative role for our agency as the lead strategist and convener for improving population health. 
Ms. Edison believes that a multisector approach is crucial to eliminating disparities and inequities in health outcomes. For the past 4 years, she has focused on improving infant mortality, and birth and health outcomes for women and families with the greatest potential for improvement. She plays a leadership role on the countywide infant mortality coalition, which comprises 3 dozen organizations, businesses, and stakeholders that affect the health and wellness of pregnant and parenting persons and infants. These seemingly clinical issues are highly affected by non-clinical inputs like housing, transportation, and access to healthy foods. Ms. Edison is continuously developing a comprehensive network of care to holistically address the needs of community members. But more importantly, she works across sectors in order to identify ways to disrupt and dismantle the obstacles that continuous plague denied and marginalized communities because of antiquated esoteric policies and practices that persist in spite of the negative effects that they elicit.
More recently, Ms. Edison has established and leads the Mahoning Anti-Racism Justice and Inclusion Coalition (MAJIC), which is a multi-sector collaborative effort to develop strategies and coordinate a collective response to recent declarations—locally, statewide, and nationally—of racism as a public health crisis. The MAJIC initiative is currently working with local leadership and professional consultant services to gather data and assess current policies and programs to ultimately create an equity action plan.
Leadership Goals: Ms. Edison hopes to learn how to effectively collaborate within and across sectors. She has had many opportunities to work collectively with talented, innovative, and forward-thinking leaders. The challenge, however, seems to be effectively using the resources made available, with the restrictions, to achieve the most desirable outcome. It is difficult to attain and maintain moment and interest when conflicting agendas take precedent over the priority of interest. It is even more apparent now, during a time when public and population health professionals are beleaguered, undervalued, and scapegoated, but yet are more needed and more valuable than ever.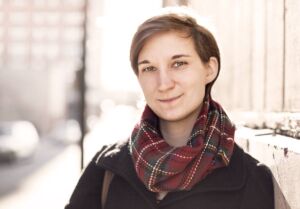 Sarah Lowry, Director, Healthy Community Partnership-Mahoning Valley, Community Foundation of the Mahoning Valley
Leadership Experience: Ms. Lowry is the Director of the Health Community Partnership, which is a multi-sector regional collaborative with a long-term goal to improve health outcomes in Mahoning and Trumbull counties. The Partnership operates using a two pronged approach, which couples upstream policy-based initiatives with strategic projects that demonstrate the benefits of policy change. In her position, Ms. Lowry is responsible for the growth of the Partnership as the collective works to improve health outcomes, wellbeing, and health equity throughout the region. She provides "backbone" support for a Steering Committee, which is tasked with coalition oversight such as setting and evaluating Bold Goals and Progress Indicators. She also facilitates three action teams working to further goals connected to the Partnership's priority areas—healthy food retail, active transportation and parks and green spaces Ms. Lowry also serves as the partnership's primary communicator, ambassador, and resource development coordinator. More recently, she has taken on the role of supervisor for an AmeriCorps VISTA, who is adding communications, outreach, and resource development capacity as the HCP Network Coordinator. 
Previously, Ms. Lowry served as primary point of contact for U.S. Senator Sherrod Brown in a ten-county region across northeastern Ohio. She was responsible for a constituency of over two million people and three major metropolitan areas, and represented Senator Brown at public events. In this role, Ms. Lowry was responsible for building and maintaining relationships with community and business leaders, elected officials, and residents to share information from local communities to Senator Brown and to communicate Senator Brown's policy priorities. She also initiated and managed special projects to advance Senator Brown's policy agenda. This experience laid the groundwork and built a foundation for collaborative approaches to problem solving that is necessary to overcome the many barriers communities face to becoming healthier and more equitable.
Ms. Lowry has tapped into her previous experience and relationships to offer assistance with the formation of the Health Equity Network of Ohio, which is another collective impact-like coalition focused on working together to overcome barriers to health and health equity with a focus on policy-based solutions. 
Leadership Goals: Ms. Lowry hopes to strengthen skills to work intentionally and intensely to address root causes of health inequities and offer solutions to improve health outcomes. She also plans to use this experience to enhance data collection and sharing strategies that demonstrate progress internally and externally, which will influence and inspire current and potential stakeholders to get involved. She also would like to learn how to more effectively broaden our outreach and communications to meaningfully connect with leaders at all levels and incorporate their perspectives and priorities into ours: to truly adopt an approach that includes the whole community to create and sustain a healthy community.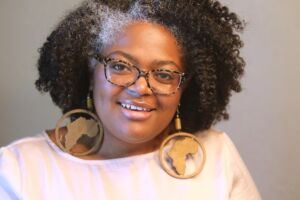 Carmella Williams, Director, Microenterprise Program at the City of Youngstown & Founder and Operator at Carmella Marie
Leadership Experience: Leadership is all about compelling others to buy into your vision all the while building them up as future leaders. Ms. Williams' experience consists of being an outspoken voice in terms of Diversity Equity and Inclusion. She sits on a DEI task force at the Community Foundation of the Mahoning Valley. She takes the initiative where she sees it's necessary, as a result Ms. Williams has helped to start an emergency grant and scholarship for Black students at Youngstown State University. She has been contracted to do work for Youngstown City around economic development for low to moderate income level business owners, and Ms. Williams manages a team who she constantly challenges and pours wisdom into. 
Ms. Williams has experience bringing together and facilitating higher education and K-12 educators and business and industry leaders in order to create career pathways for the present generation. She has done this for over 7 years. Ms. Williams has also collaborated with non-profit, government, and business and industry leadership to help minority owned businesses gain access to opportunities in their quest for success. Most recently, she is devoting time to developing a new non-profit organization, Intentional Development Group, and partnering with the Healthy Community Partnership to tackle a regional food access problem, which creates significant challenges to improving health outcomes and reducing health inequities. 
Leadership Goals: Ms. Williams hopes to learn how to effectively collaborate within and across sectors. She has had many opportunities to work collectively with talented, innovative, and forward-thinking leaders, and is excited to learn new skills and strengthen tools already in the tool box.